Mercedes Sprinter
04 plate – used through the year as a hire mini-bus. (Infact, it's taken me to 4 gigs last year alone.)
Today's spec: Clean the seat runners and fit protective covers. Clean floor pan/seat backs & sides (no upholstery work) exterior wash and window polish.
Process and Product
Remove seats on runners
De-clutter loose debris from runners
Scrub runners to loosen stiff build-up
Chisel solid muck out and re-hoover runners
Flush seat bottoms to remove all loose mass
Clean floor and all vinly/plastic surfaces
Wipe back/sides of seats clean
Spot clean a few bad areas on upholstery
Clean dashboard/drivers area
Repeat cleaning process on the 5 seats that were taken out
Snowfoam/wash exterior
Polish windows inside and out
Measure/cut and fit rubber covers to sit in runners to prevent further build-up
Megs All Purpose Cleaner
Megs Super Degreaser
Megs Wheel Brightener
AutoSmart G101
ValetPro Snowfoam
AutoGlym FastGlass
Frebreeze
Envy Brushes – Scissors – Vax 6131 – Karcher K5.80
Pictures and Process
Arrive 9:13. Unload the Avant and jump straight in to take some inspection photos..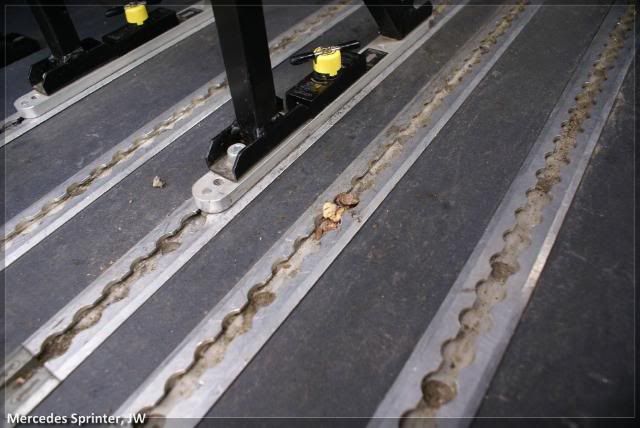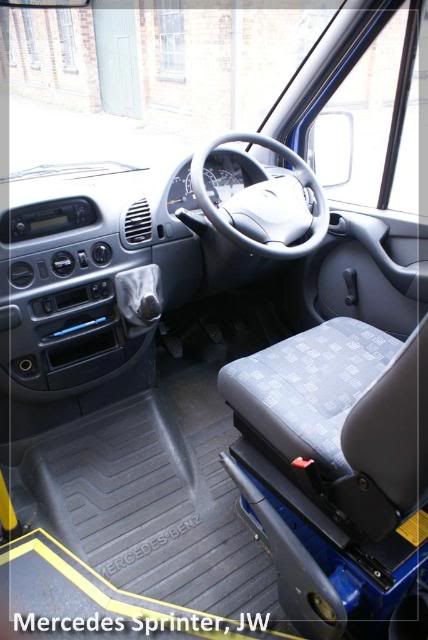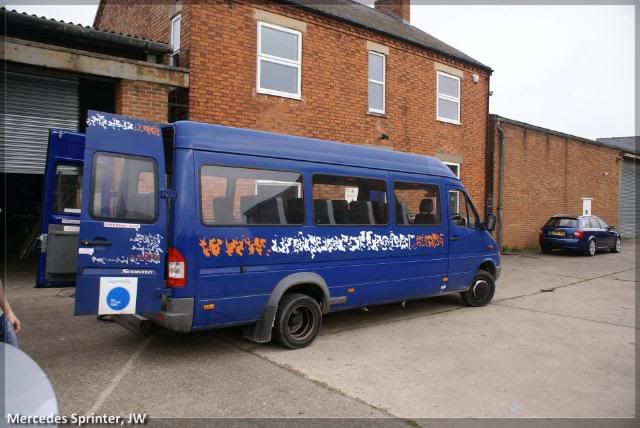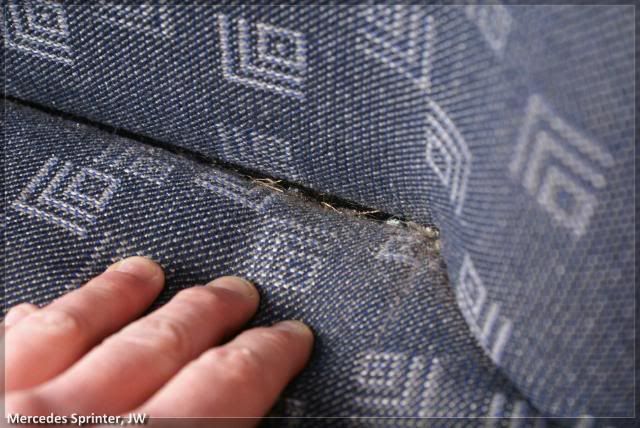 Ok, so it's big. 16 seats to deal with… 5 of which, I am about to remove to make my life easier.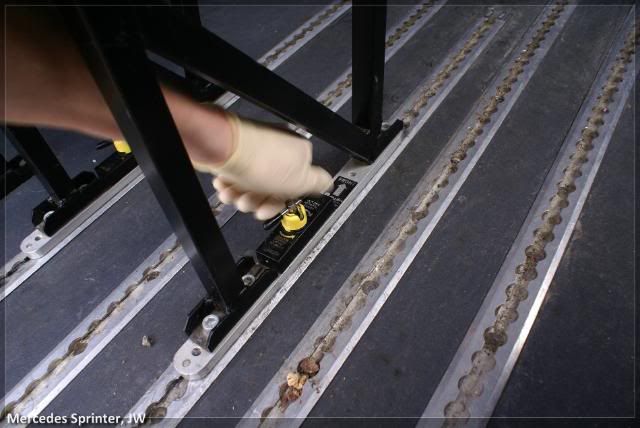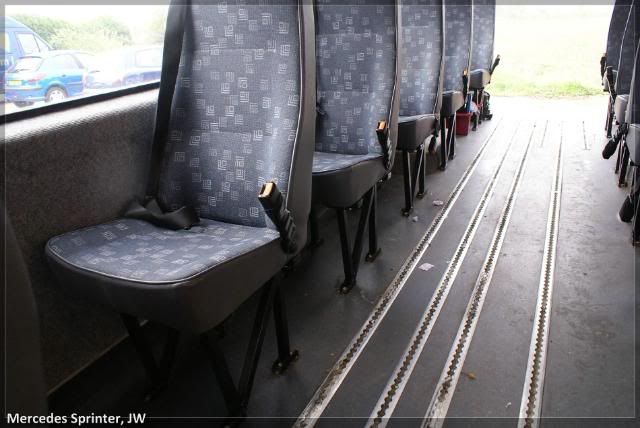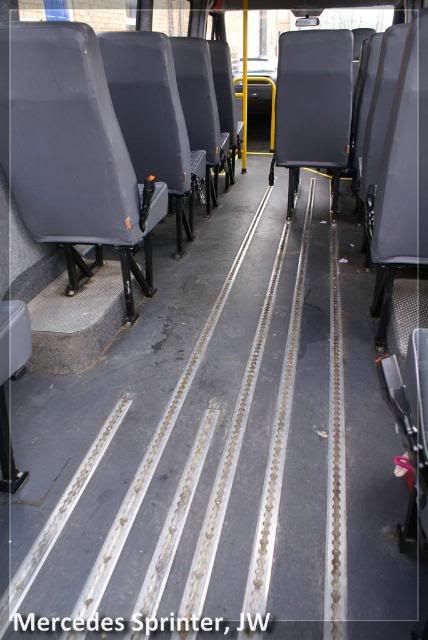 At this point, I spent close to an hour on my knees.. Trying different methods of cleaning the runners the best I could. The trouble is, they've had sticky drinks spilt into them; the muck is tacky, smelly and proving very difficult to remove.
Hoover with upholstery tool on the VAX6131
Scrub inner runner with a stiff brush to loosen dirt (not a vast difference)
Chisel the stubborn areas with a screwdriver(!)
Re-hoover and tidy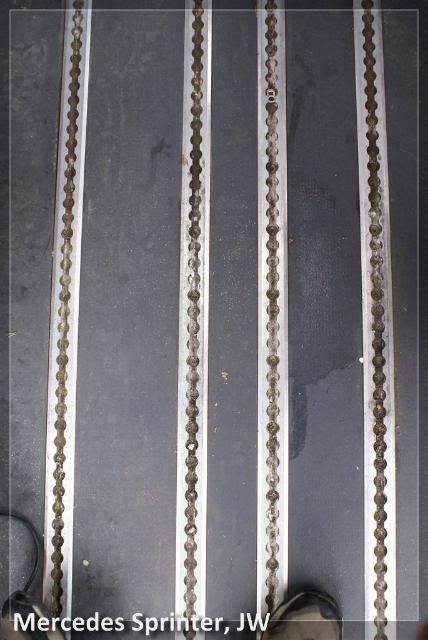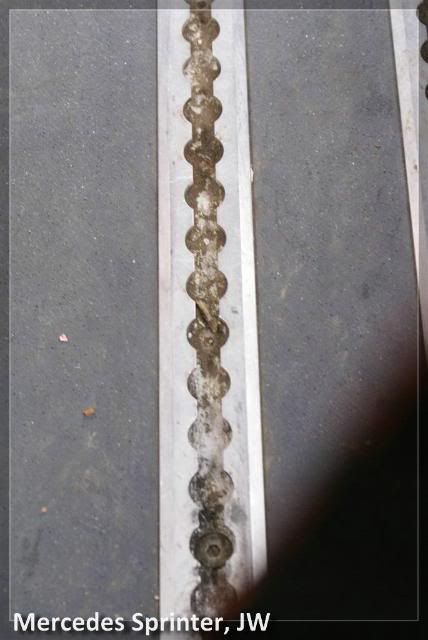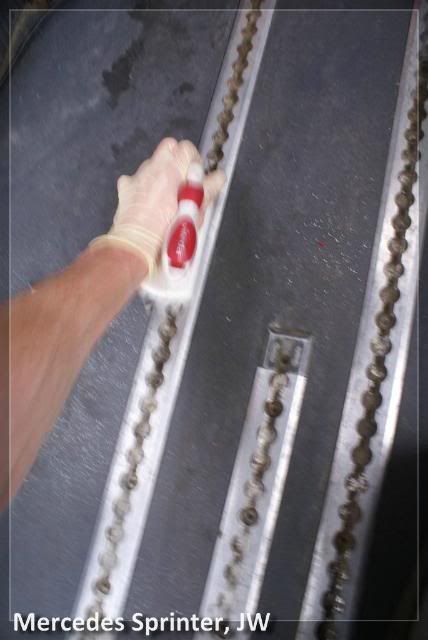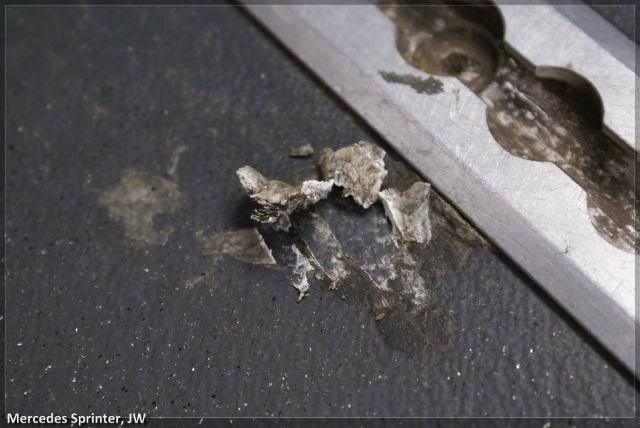 Stationary seats had the feet cleaned and gutted. (That's 60 intricate areas to you)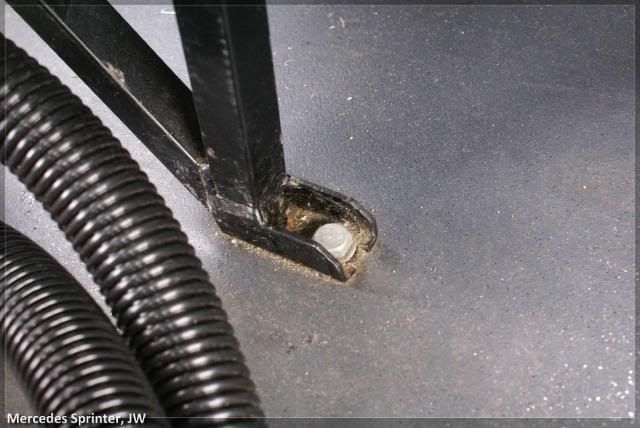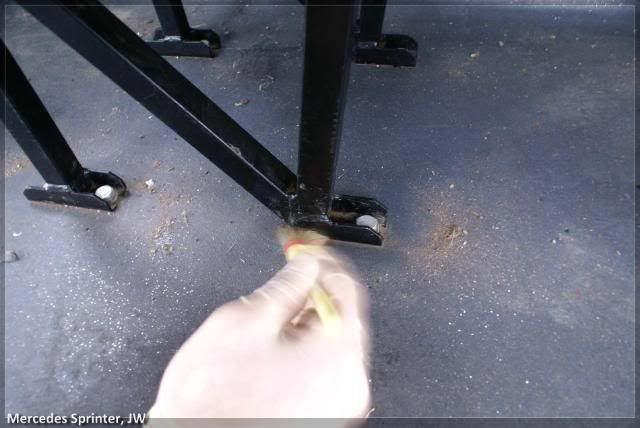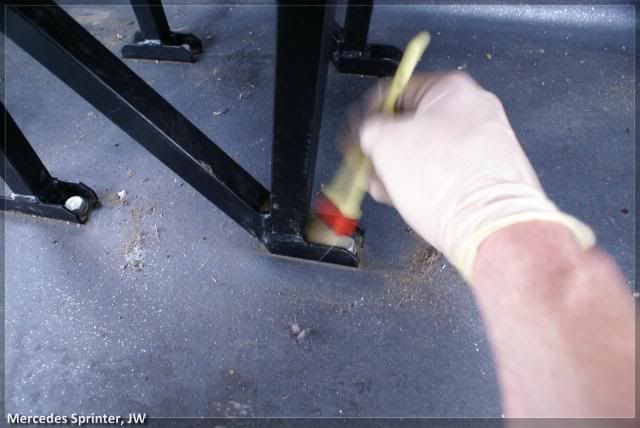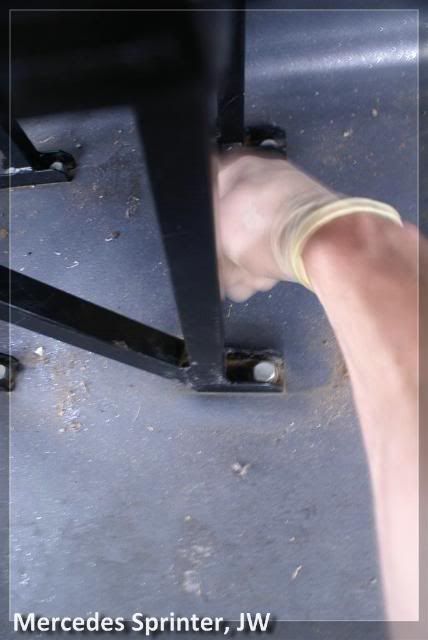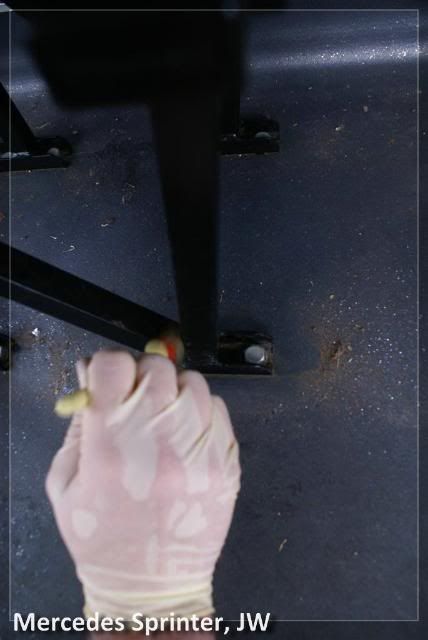 The dirt that was removed was quite impressive: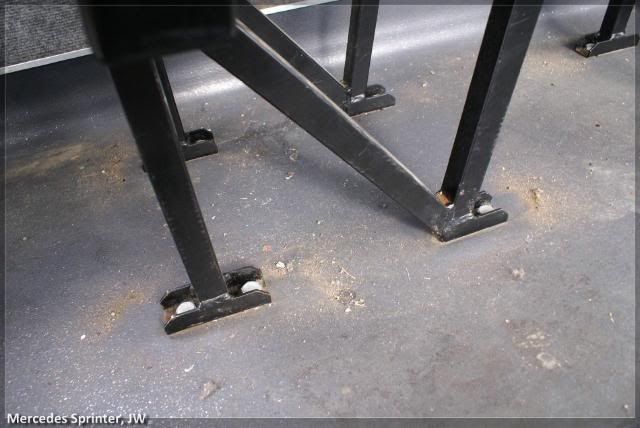 Whole floor area hoovered again.
Ah! Wine Gum, my favourite!!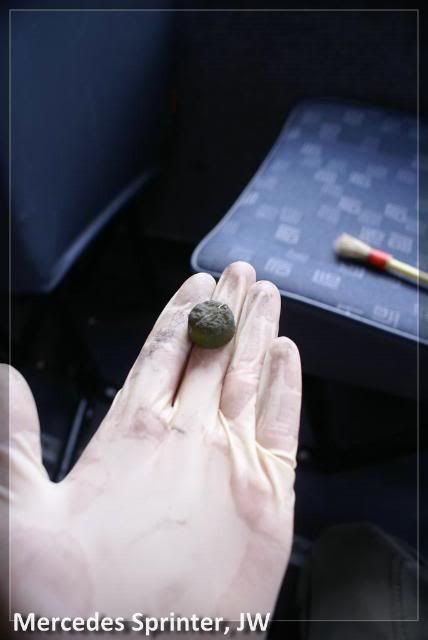 Payed a visit by a little (large!) friend: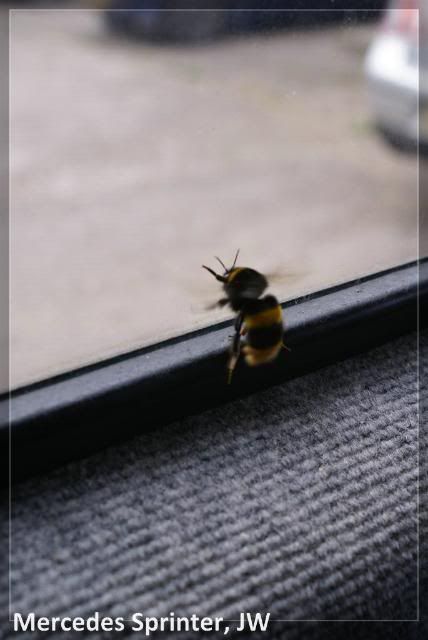 Seats were hoovered and then had the vinyl cleaned: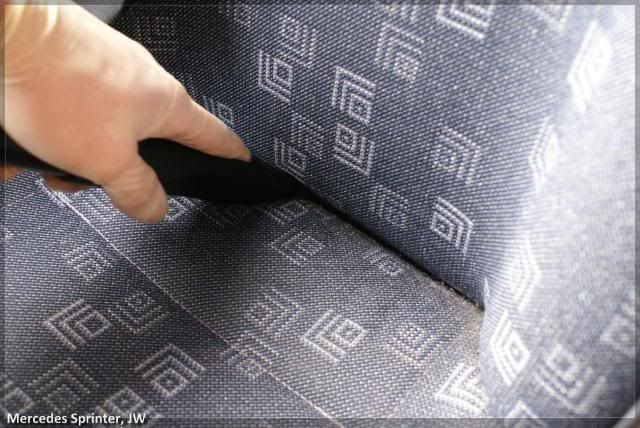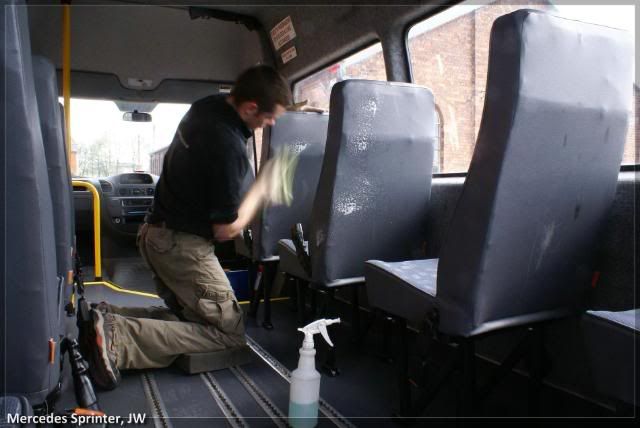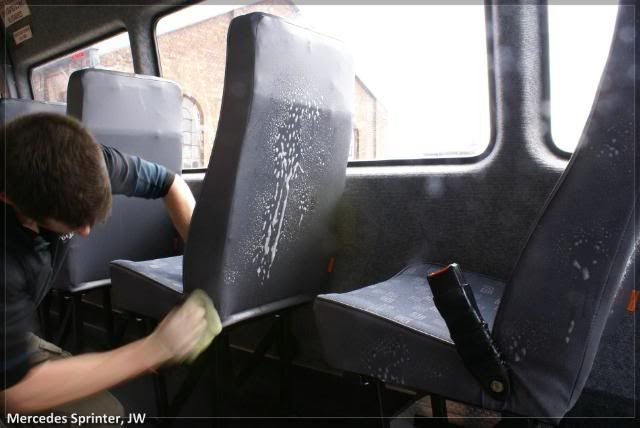 Good. Time to tackle that sticky floor.
Tools required for the job:
APC used liberally and worked in with an Envy brush: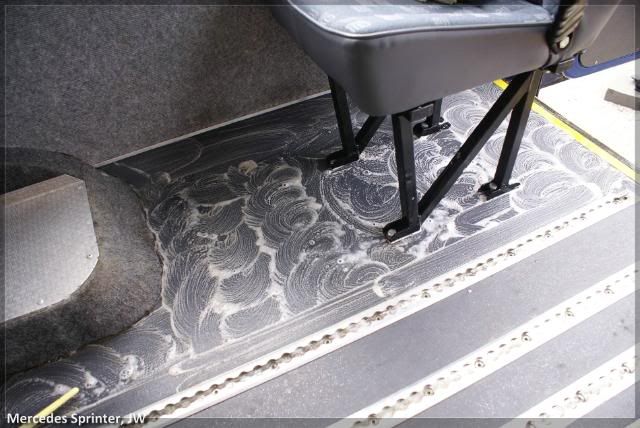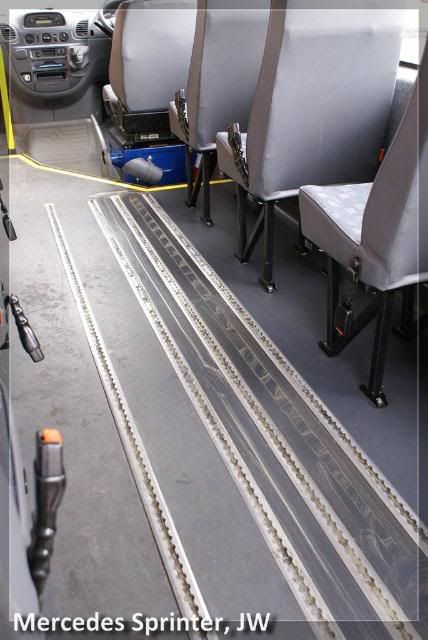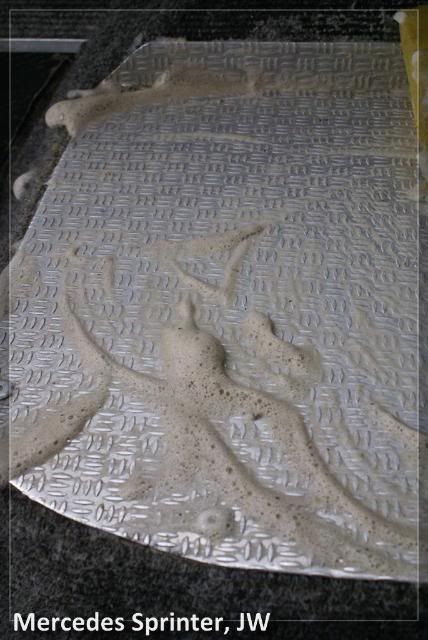 Again, the amount of dirt being lifted was quite impressive.
50/50, anyone?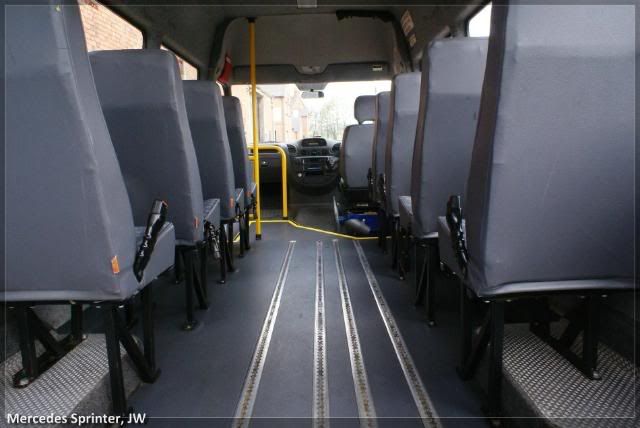 The 'sun-roof' had messy marks all over it..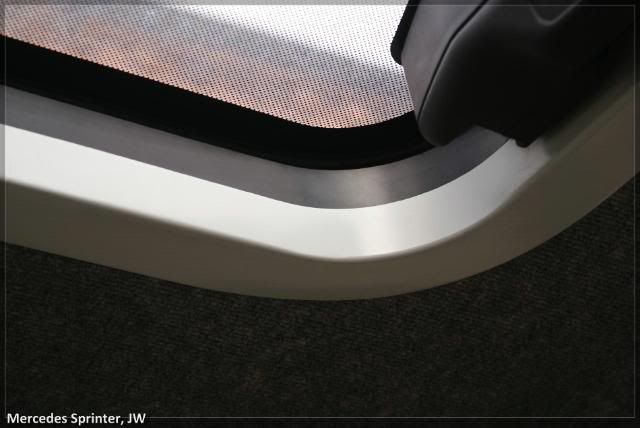 Some pretty bad stains on the side-carpets (also some can be seen in previous photos on the headlining)
Spot cleaned with APC. Worked in with a nailbrush, wiped clean and hoovered. (after photos the material is still damp.)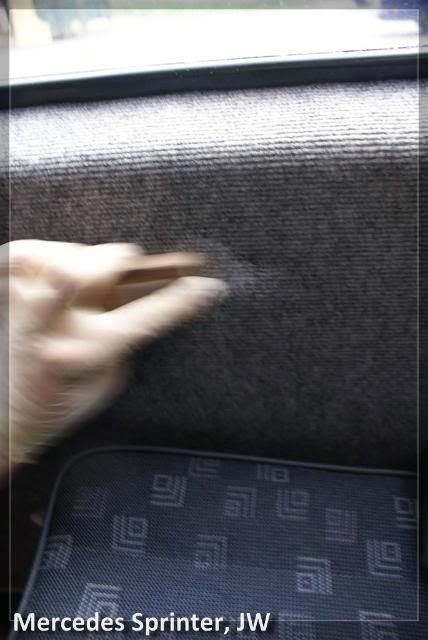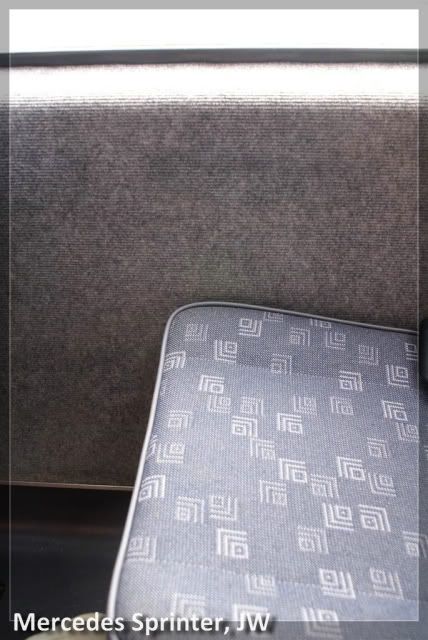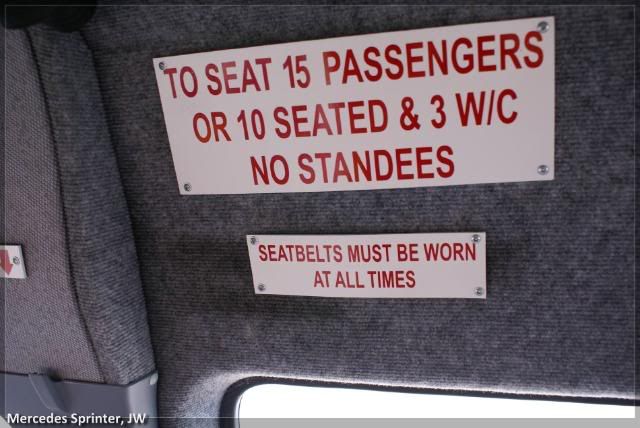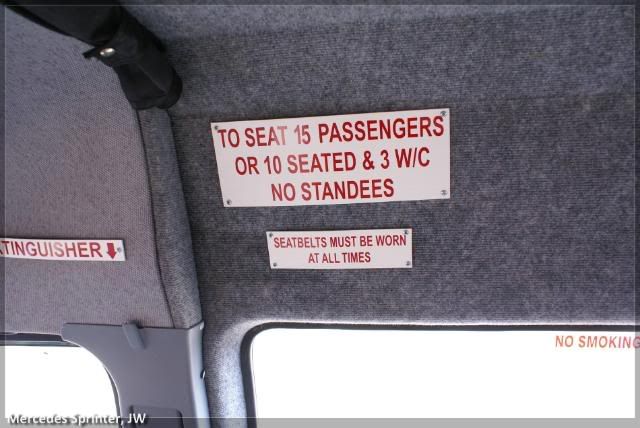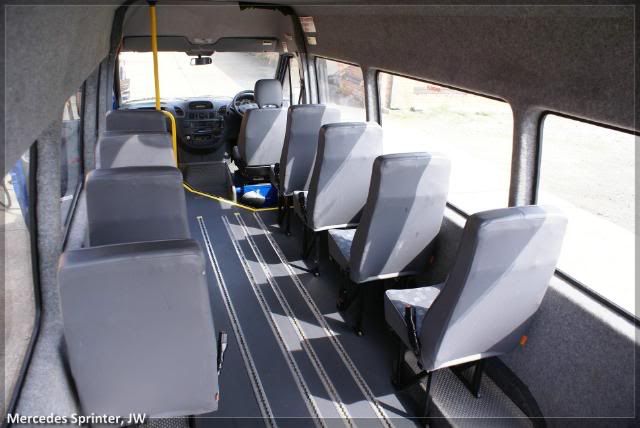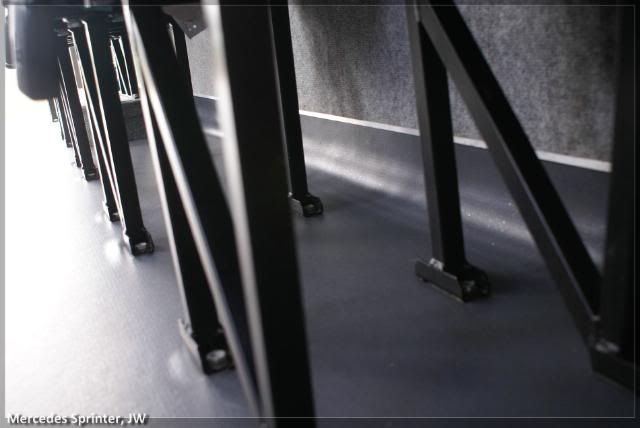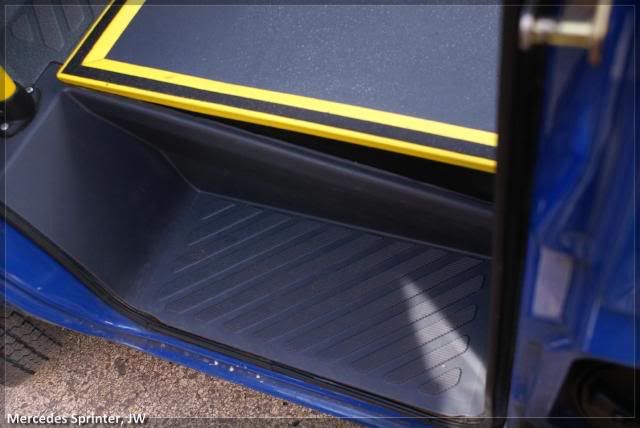 Nice. So, we have a clean interior. What's next?
Ah BAH! I'd forgotten about the five seats I'd taken out earlier on.. Rubbish. * finds the APC again.. *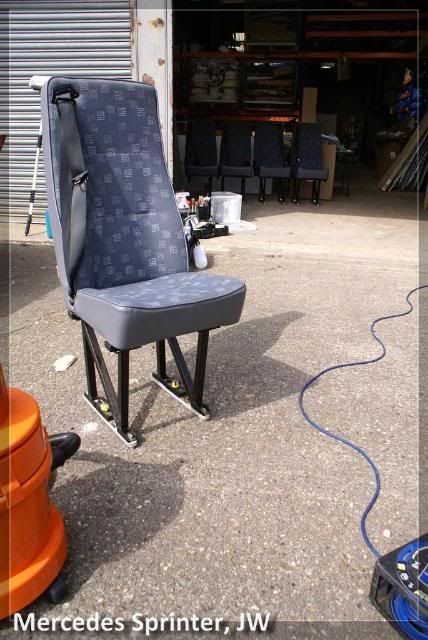 Now, I had to learn how the seats originally were – I didn't want to start loading them back in to find the belt/bolster is on the wrong side…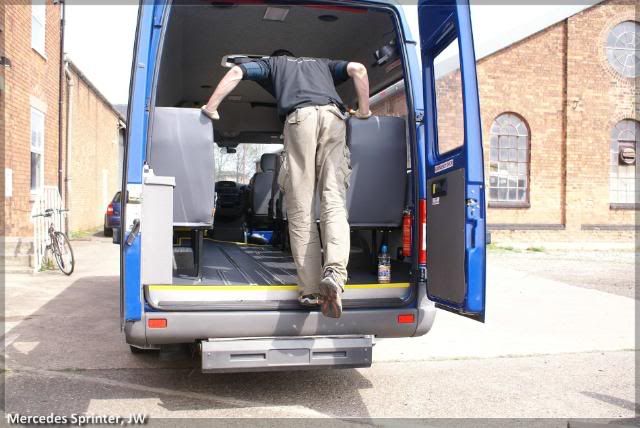 Lined up, in order: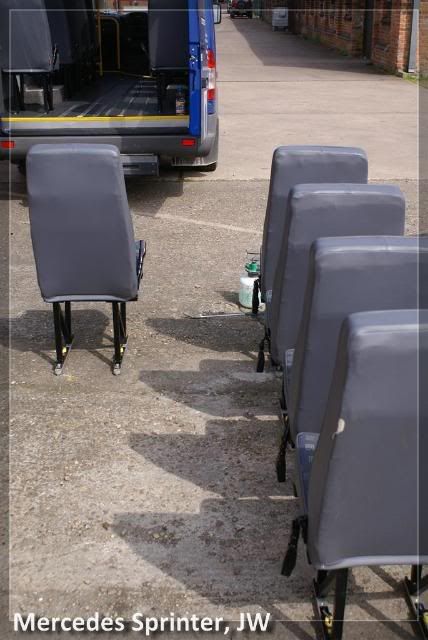 And in they go..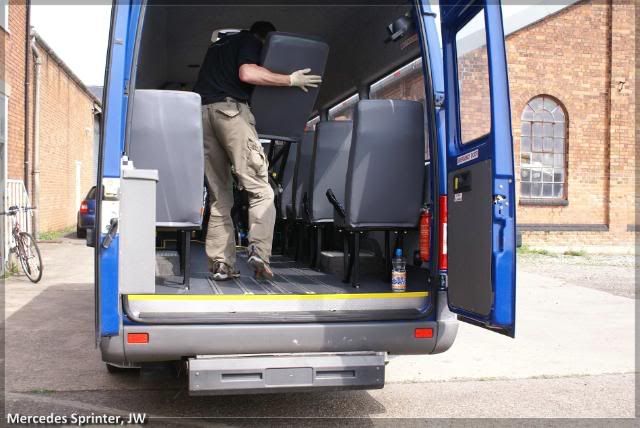 Pressure washer assembled and lance extention attached.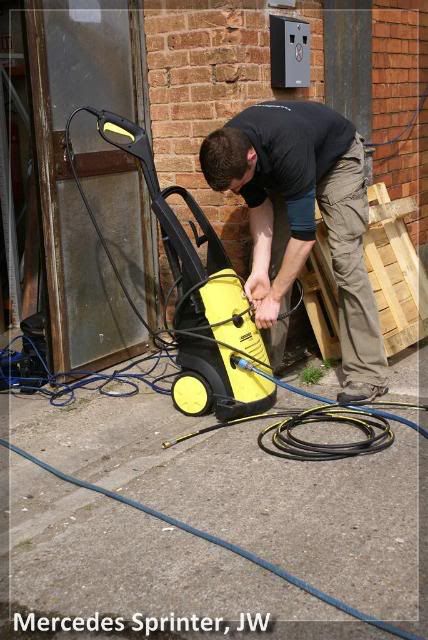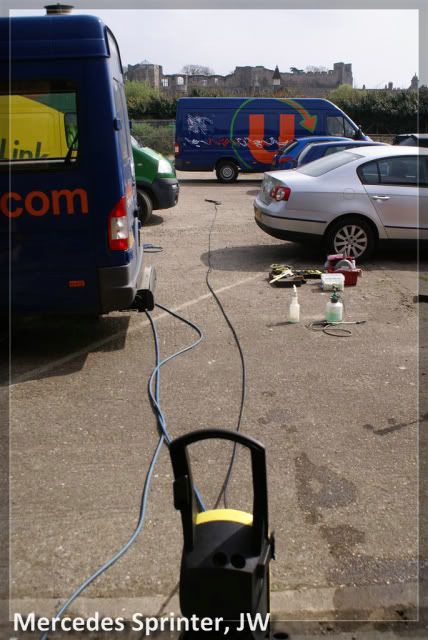 Started with the wheels. They were pretty shot.. VERY greasy and would require some serious elbow-grease..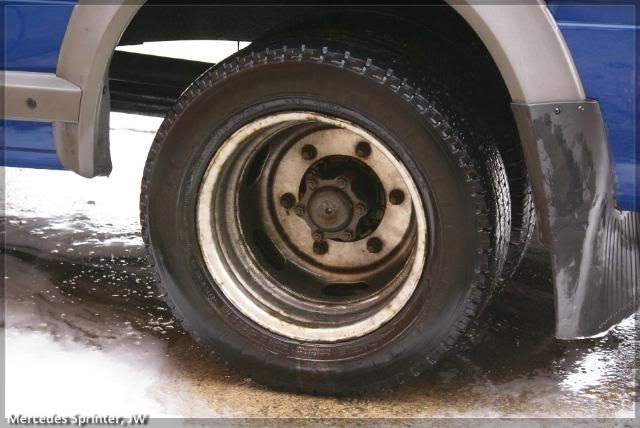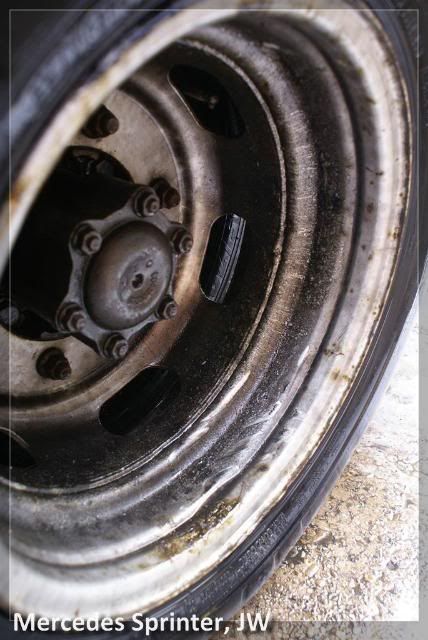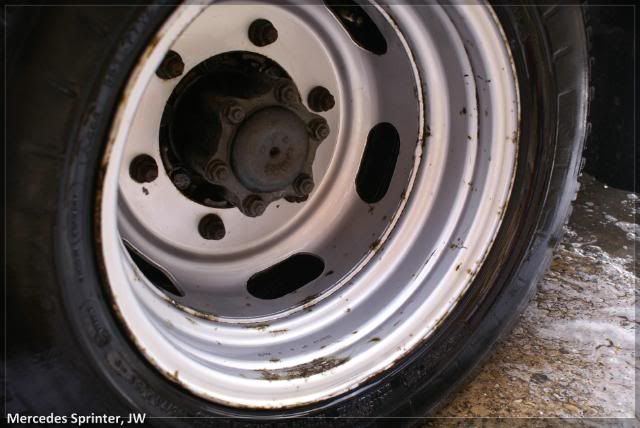 Working a side at a time, I rinsed, foamed, rinsed, re-foamed and worked detail areas with envy brushes. A long reach brush was used for the upper sections and an old mitt for the lowers and under carriage.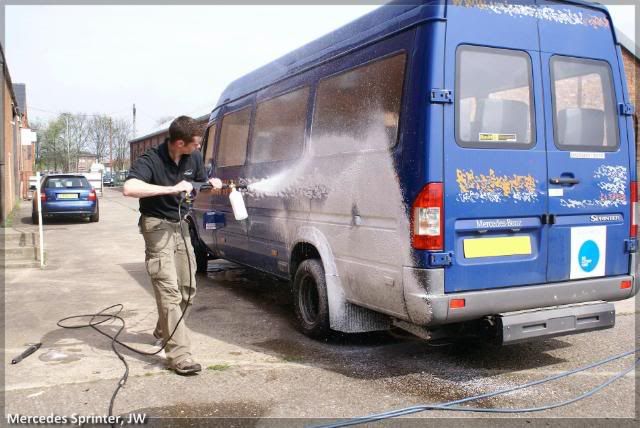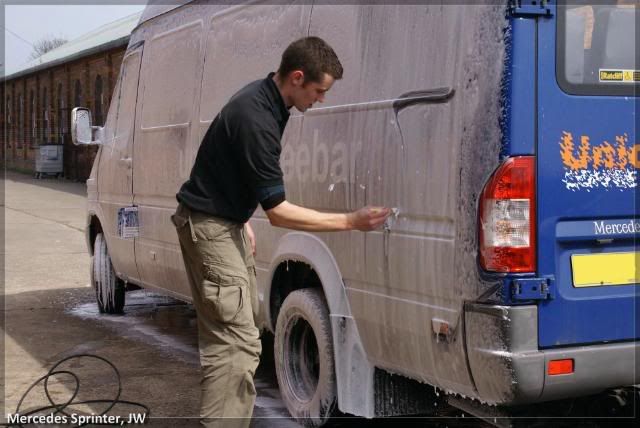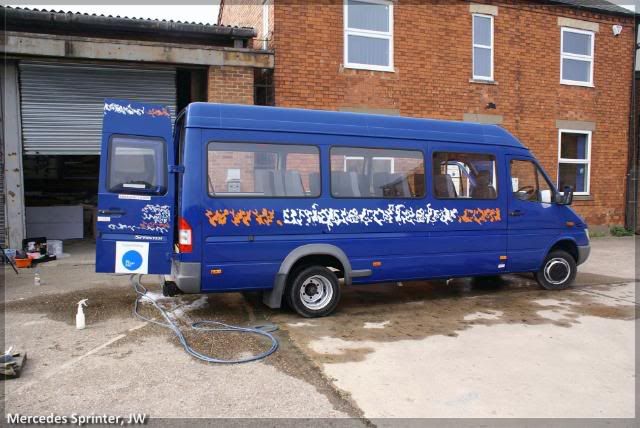 This took some time; the wheels were testing my patience.
Back inside to clean some windows!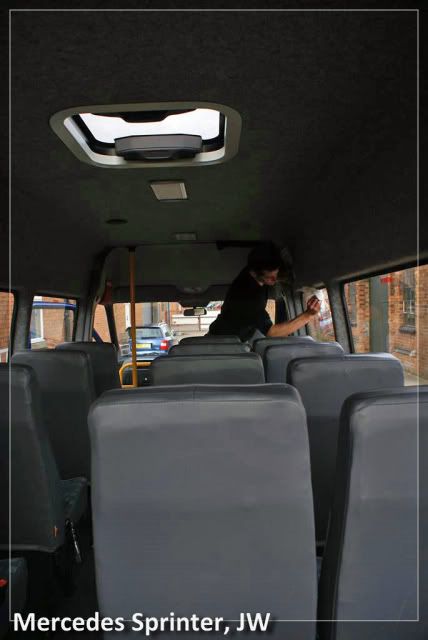 Four, five, five and a half (?) hours have passed… It's been a tough, challenging day. Last thing is to cut and place the protective rubber strips into the runner to prevent further build-up in the future.
45ft of the stuff was brought. I ended up with 1ft remaining – good math!
Because the seats were back in place, it wasn't a case of laying a strip in after one another..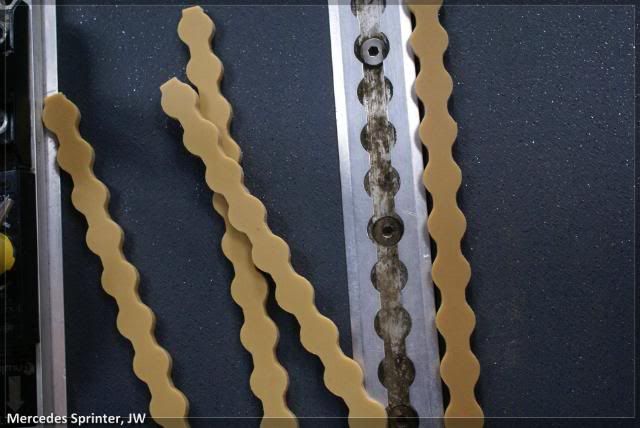 Individual pieces had to be cut, sometimes a double/triple piece would have to be snipped. Throughout though, I only ended up with one whole strip – the cut-offs were used else where in filling gaps.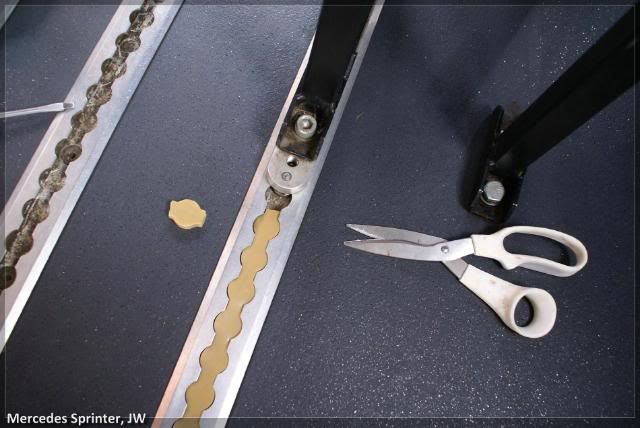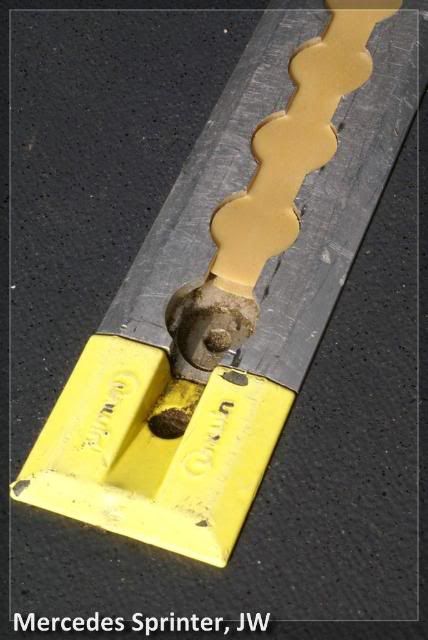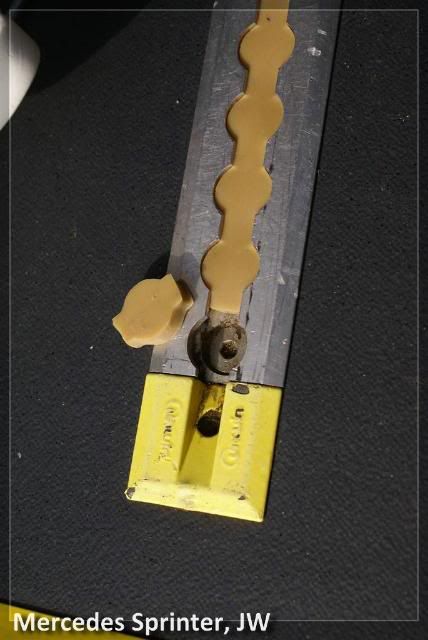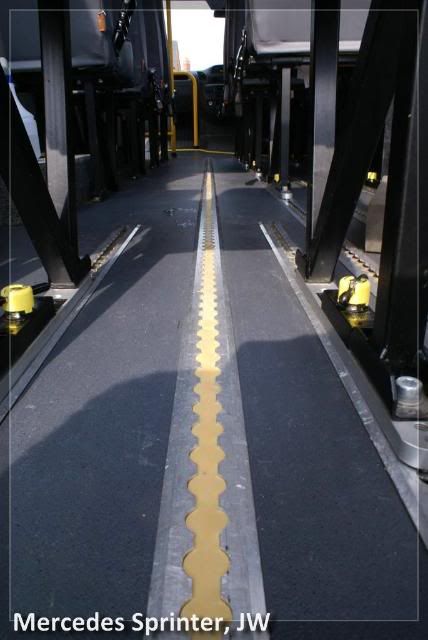 Having to reach under the first row to put in the farthest strip was a pain in the ***… good job I haven't got a large 'rear'! After the morning's activities, it was proving to be quite physically challenging.
A few last checks were done; back-tracked with surplus APC and got rid of my footsteps, Frebreeze soaked into headlining and upholstery, locked up and keys returned. What a day..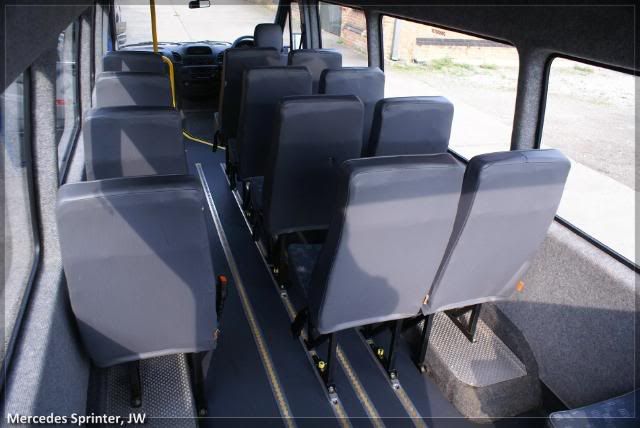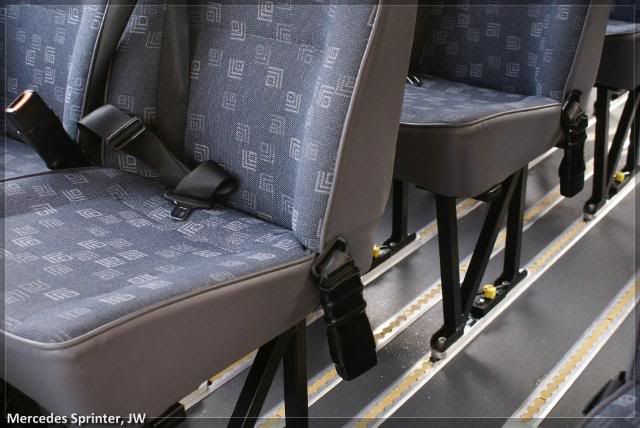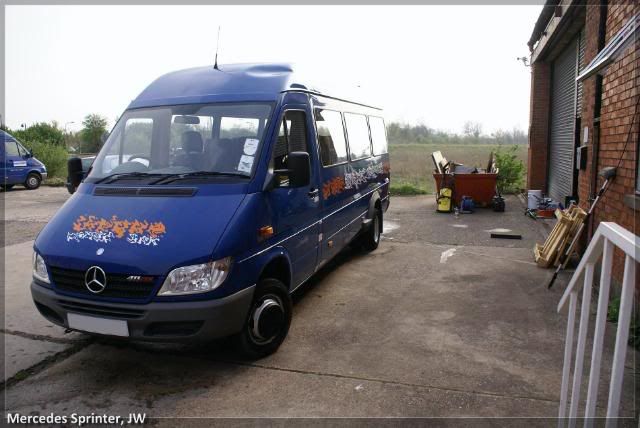 The stopwatch was closed at this point, 7hr 23 minutes. This is with a 5 minute sandwich break and random coffee/water intervals.
Overall, it was a hell of a turnaround. The main objective was to tidy that interior – I think it's safe to say this was accomplished.
What would I do differently next time? Remove a layer of clothing (sweltering in there when clambering around on all fours) Work High to Low. Wet 'n Dry vac all upholstery. Drink more liquid. Eat more jaffa cakes(!) Employ someone with small hands.
Different, sure. But I enjoyed it! Very pleased with the results. Mini-bus soon to be on a maintenance plan.
Thanks for reading!!
Jim